27 Aug

"OKAERI" EXHIBITION JAPAN

Martin Whatsons solo Exhibition at Gallery X by Parco, Tokio, Japan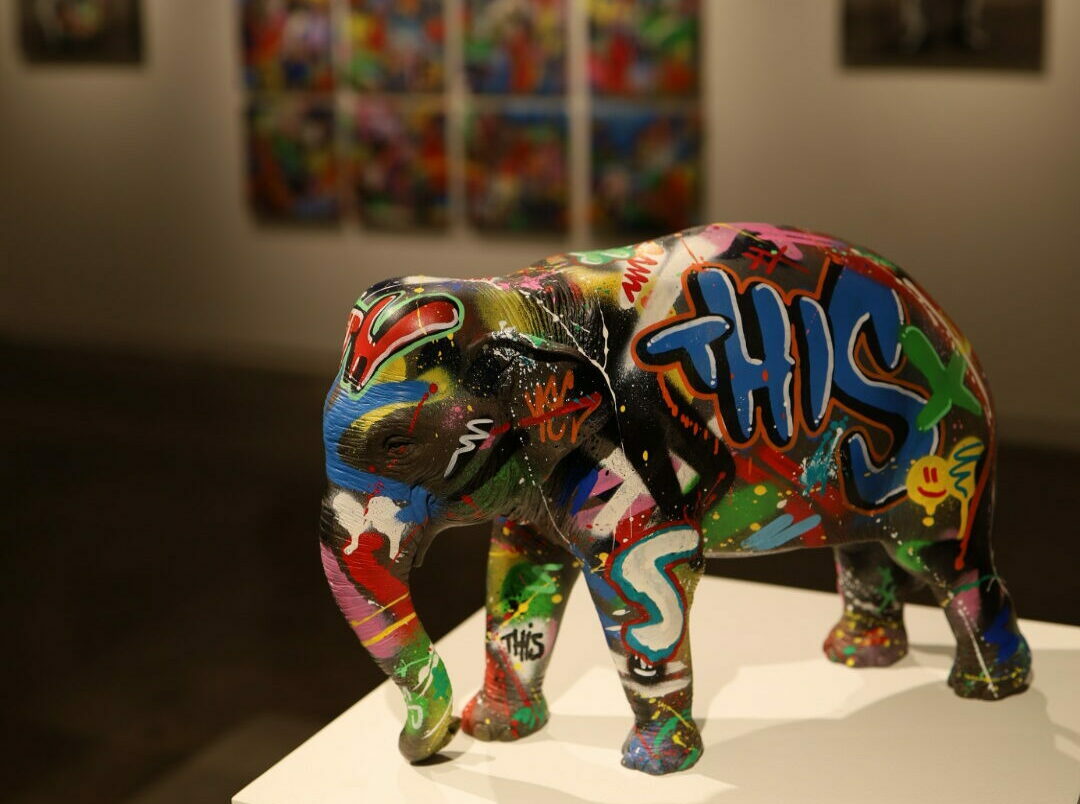 Martin Whatson launched 20 original works at his Solo Exhibition "OKAERI" at Gallery X by PARCO, in Tokyo, Japan in August.
Martin Whatson original works
One of the most expected works was a new version of "Dancer", elaborated with traditional Japanese "okaeri" print techniques.  Martin's one-of-a-kind bronce statues with his characteristic graffiti tags, "the Elephant", and "the Toucan" were also present, among several huge murals with black and white stenciling, and smaller paintings with colorful street art graffiti style motifs.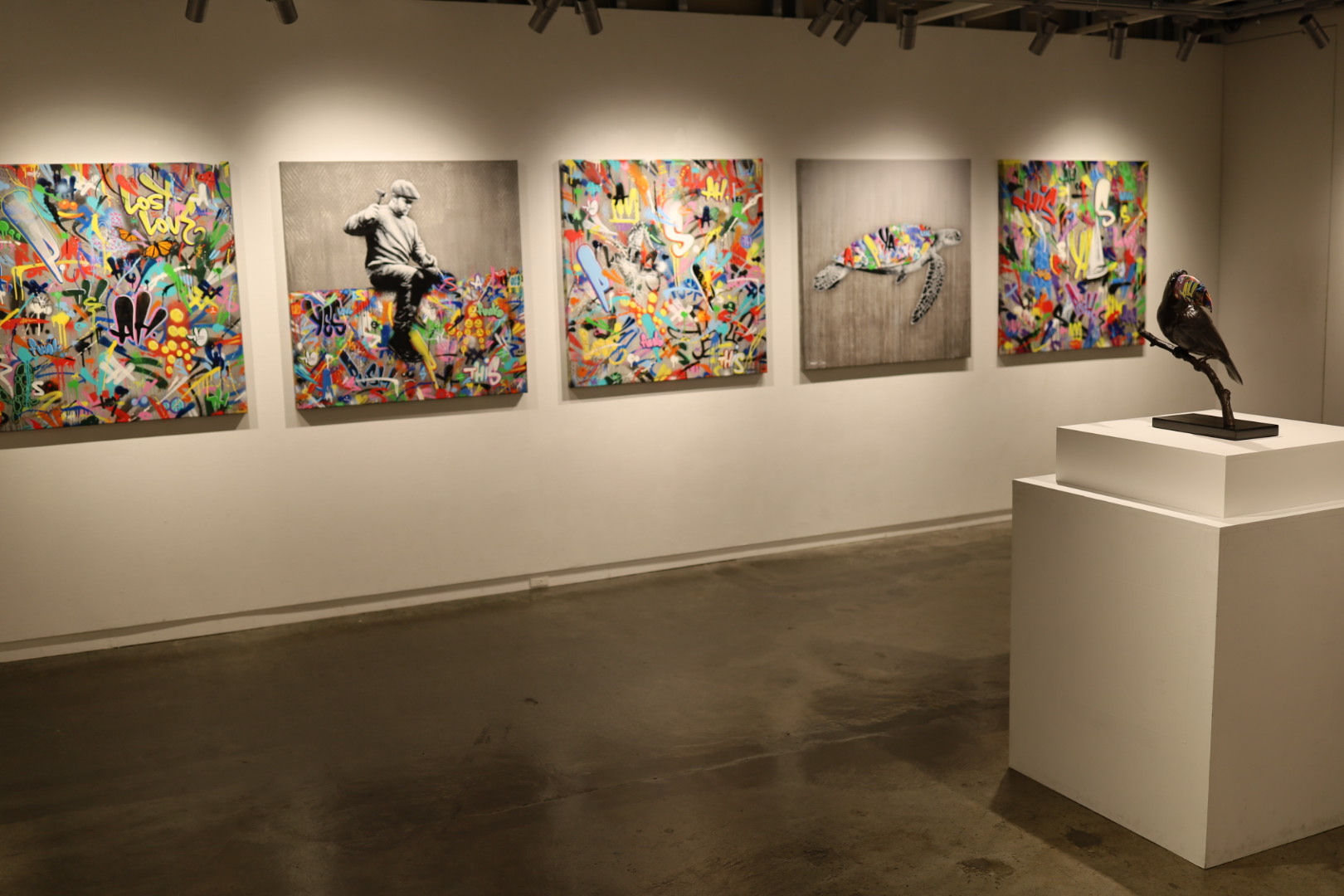 Artist signed rare posters were also on display and for sale for the visitors.
The opening was celebrated with drinks from a Norwegian brewery, with original labels and packaging designed by Martin Whatson.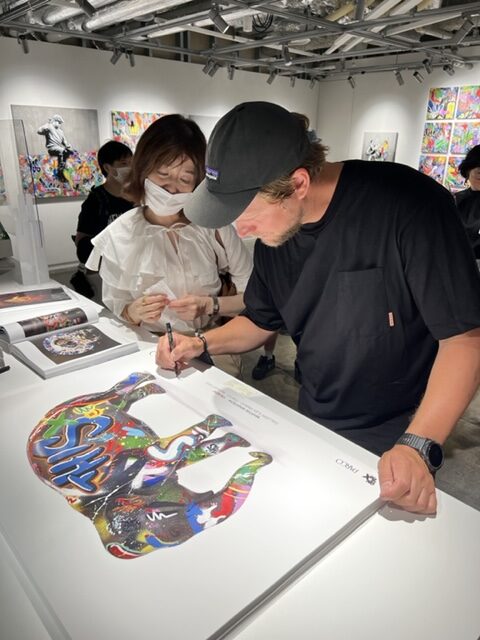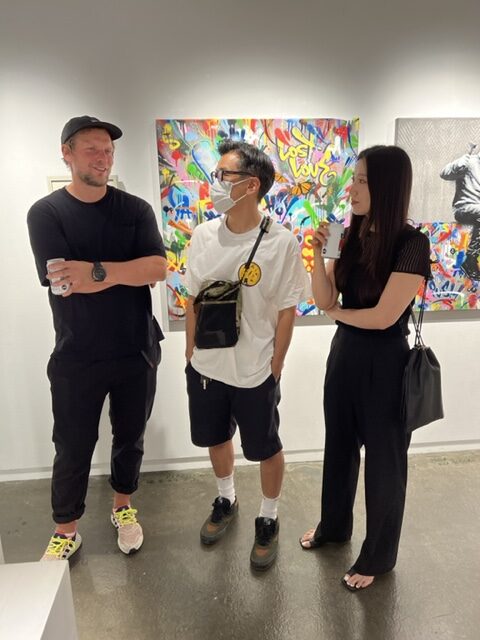 Gallery X by PARCO
Gallery X is situated at the luxury shopping mall Shibuya PARCO in Tokyo, Japan, a centre for cultural trends, entertainment and lifestyle proposals for urban consumers. In the perfect melting pot of cultures and values, Shibuya attracts local and international visitors as one of the world's most recognized urban areas.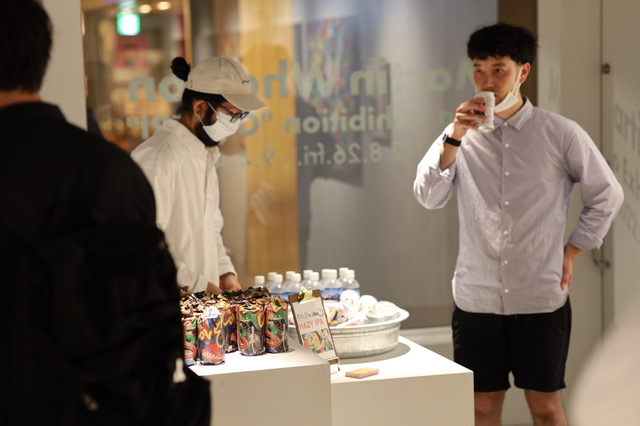 Curated by Seigo Yamamoto "Gypsy Eyes", the vernissage took place among the gallery's clients, special guests, and Martin Whatson admirors.
The exhibition was sold out during the first day, but is available for the public to visit out the month of September, along with the mural painted by Martin on the premises of Shibuya PARCO, a commissioned outdoor street art wall – the place to visit next time you go to Tokyo!